Words
Details
My headlines from this week, now with more hypocrisy (it's as American as apple pie, with only half the calories!).
October 15: Assange's newly-recovered "freedom" isn't free; cardiac stem cell research is fake; Trump dating app is a trap; politician lies, surprising no one
Assange reconnected, plus nine pages of caveats
Hospitals admit cardiac stem cell pioneer made it all up
Tinder for Trumpsters leaks users' personal data on first day
Democratic senator caught hiding positions from voters
October 16: Anti-net-neutrality comments faked by industry interests; professional sociopaths think military needs more mafia; robots are better dancers than us too; Trump 'threatened' by Fed's spite-hikes; YouTube outage shakes internet's faith in reality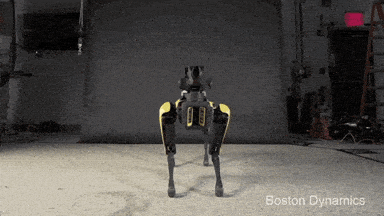 FCC repealed Net Neutrality on the word of bots, astroturfers
Mercenary promotes Murder Inc. model to US military
Boston Dynamics robot out-dances pathetic humans
Trump feuding with Fed over rate hikes
YouTube goes down, foundations of internet reality shaken
October 17: Nikki Haley makes presidential noises; Facebook sued for lying about ads; GOP candidates & operatives attacked; Trump good at science, so climate change no biggie; Japan wonders why people mind radioactive waste in ocean
Haley talks Kissinger, Zionism to secretive GOP kingmakers
Ad buyers take Facebook to court for lying about video metrics
'End to civility' leads to attacks on GOP candidates & operatives in MN, NV
Trump not concerned about climate change, because he's good with science
Japan prepares to dump Fukushima wastewater in Pacific, wonders why the fuss
October 18: Dear Nikki: please do standup, not politics; UK can't meme; McCaskill digs deeper hole; exorcists band together to protect Kavanaugh; navy captain on hook for penny-ante shenanigans
Haley makes a better comedian than a politician
UK researchers blame memes for childhood obesity, don't know what memes are
McCaskill threatens undercover journalists who exposed her as fraud
Exorcists pledge to protect Kavanaugh against Brooklyn coven's hex
Navy captain court-martialed for $0.6mil insider dealing while $trillions vanish at Pentagon
October 19: Pompeo & Trump grandstand about migrant caravan while silently shitting pants; Israel eager to get its war on; Macedonia rams through name change
Pompeo slams migrant caravan for using women & children as 'human shields'
Trump condemns 'bad hombres' after Mexico border breached
Israel's trigger finger itches after conveniently-timed Gaza rocket attack
Macedonian parliament, eager to join NATO, ignores referendum failure & votes to change name
Add a comment
Details
Facebook purged more than 800 accounts earlier this week, continuing its scorched-earth campaign of eradicating dissent as Americans prepare to go to the polls. The social media platform is nicely settling into its role as official censor, working hand in glove with the imperialist Atlantic Council to silence all popular voices to the left and right of neoliberal orthodoxy. As the boundaries of acceptable political discourse narrow online, Big Tech has been drafted to do Big Brother's dirty work - the methodical dismantling of First Amendment protections using the smokescreen of private enterprise.
On Thursday, the social media platform issued a press release explaining that the offending pages were engaged in "coordinated inauthentic behavior" - self-promoting with fake accounts and circular links, a practice common to many news pages on Facebook - and even admitted that such behavior was "often indistinguishable from legitimate political debate." There was no explanation of how they distinguished the behavior of, say, a progressive antiwar blog from a Washington Post columnist, or why they would censor the former and not the latter.
Establishment media outlets like the New York Times eagerly parroted the press release, dismissing the purge victims as dishonest spammers preying on impressionable users, even opining that there was something awfully Russian about the whole business, as if the Kremlin had invented clickbait. But many of the deleted pages were genuine alt-media sites with hundreds of thousands, if not millions of followers - from AntiMedia and Free Thought Project on the Left to Nation in Distress and RightWingNews on the Right. Popular pages dedicated to exposing the horrors of the American police state like Cop Block and Police the Police also got the boot. When they took to Twitter to protest, many were removed from there as well - AntiMedia and Free Thought Project had their Twitter accounts suspended within hours of the Facebook purge, as did AntiMedia publisher Carey Weidler. 
One Twitter user received a followup message thanking them for a report against AntiMedia they did not make, indicating there might be more going on here than meets the eye. The message is especially intriguing given recent admissions from Facebook that at least 90 million accounts may have been hacked. If certain entities are spoofing abuse reports in order to have pages deplatformed whose politics they disagree with - or actually hacking third parties in order to use their accounts to report those pages - users need to know (I have personally heard from a few others who received these messages - if this has happened to you please send me your story, with screenshots if possible). 
I just got a notification that my "report" of @antimedia was successful, however, not only do I not recall reporting it, I don't know of it at all - they aren't on my block list, where anyone I've reported ends up - should I be CONcerned? pic.twitter.com/HDhOUyGDmD

— Which Hunt-New (@jlcphotother) October 12, 2018
Facebook's press release states that "people will only share on Facebook if they feel safe and trust the connections they make here." Facebook has proven since the very early days that they are anything but trustworthy - from Mark Zuckerberg's disparaging assessment of his users as "dumb fuckers" to his eager collaboration with the NSA's PRISM program to the partnership with the pro-NATO Atlantic Council to the platform's ultimate admission that basically everyone's data has been compromised at this point. Anyone who "shares" on Facebook at this point is deliberately ignoring reams of proof that the platform is not "a place for friends."
While Facebook has always been in the pocket of the security state, its alliance with the Atlantic Council earlier this year ushered in an Orwellian new era. A press release gushed that the think tank, which boasts such esteemed warmongers as Henry Kissinger, Brent Scowcroft, and Condoleezza Rice on its Board, would serve as the "eyes and ears" of Facebook so the platform could play a "positive role" in ensuring democracy was practiced correctly in the future. Since then, its news feed has been cleansed of actual news and political writers have seen their audience numbers plummet as their posts are hidden for running afoul of proprietary algorithms.
In August, hundreds more accounts got the axe after cybersecurity firm FireEye linked them (very tenuously, in some cases) to Iran and Russia. The smoking gun? "Coordinated inauthentic behavior" geared toward "shaping a message favorable to Iran's national interests." Anti-war activists were put on notice. One need only post "anti-Saudi, anti-Israeli, and pro-Palestinian themes" to have one's Facebook account - which Zuckerberg wants to see become an internet drivers' license - yanked for failure to toe the line.
As Americans, denial is our national pastime, and plenty of Facebook users will remain on the platform until they themselves are caught in the wrongthink dragnet. The use of "spam" as the rationale for removing these pages is no accident - like "hate speech," the term inspires a visceral negative reaction while lacking a definite meaning. "Spam" conjures up penis enlargement ads, misspelled offers for cheap prescription drugs, Nigerian money laundering scams. Spammers are less than human - often automated bots that seem to exist just to irritate us. We do not care what happens to spammers, any more than we care what happens to the "haters" we hear about in the news but have never met. The mainstream media encourages this mentality by smearing the deplatformed users as the equivalent of 2016's Russian trolls - worse, because they're essentially betraying their government by promoting wrongthink in their fellow Americans. 
It doesn't take a genius to understand why the media establishment might be cheering on and enabling Big Tech's censorship of alternative voices. As the election approaches, the establishment is panicking because they have been unable to fully regain control of the discourse. Having long since jettisoned fact-checking and journalistic integrity in order to more effectively fearmonger, mainstream media lacks any concrete advantage over the competition, and more people than ever are turning to independent media for their news. As a result, the establishment has lost every single pitched information battle since the election. Kavanaugh's confirmation? The media wanted to see him strung up by the balls without so much as an indictment, let alone a trial, even though as a Bush minion he was effectively one of theirs, but he's now ensconced in the Supreme Court. The Helsinki summit? The media shrieked for a solid week that Trump had sold the nation out to Putin for a football and a pat on the head; missing evolutionary link John Brennan all but called for a military coup, but nothing happened. Both media events revealed just how impotent they have become regarding their ability to change the facts on the ground.
This is not to say they have no influence, however. The nation remains crippled by the military-industrial leeches sucking it dry through multiple wars, many undeclared. The media marches in lockstep cheering on every increase in military spending, every missile dropped on a Yemeni wedding party or Syrian child. Americans have become hyper-partisan even in our personal lives, a self-perpetuating feedback loop the media set off in 2016 with a dozen "Boyfriend/girlfriend/spouse like Trump? Dump that piece of shit!" articles, no doubt due for a revival with thoughtful meditations on how we should avoid family at Thanksgiving if they voted the wrong way a few weeks before. The establishment media and Big Tech are collaborating to foster this ugly with-us-or-against-us climate, forcing us to choose between a "blue wave" or "red wave" when both are repulsive tides of sewage, reassuring us all will be well if we just hold our noses and vote the party line.
Only independent media permits sanity and reality to intrude on the delusional fantasy fed us by the ruling class. Dismissing the victims of the latest Facebook purge as "spammers" is the cowardly act of a dying species. The New York Times, CNN, and the rest of the hagiographers of hegemony must join the rest of the dinosaurs.
(I originally covered the latest skirmish in the Great Deplatforming for RT here.)
Add a comment
Details
It's almost election time, and lest you forget, American democracy has never been in greater peril. Not from inaccurate, insecure voting machines a schoolchild can hack; nor from bought-off candidates who leave voters cold; but from Russian agents probing the fabric of our society, looking for weaknesses. It is up to us, as patriotic Americans, to defend our beloved institutions against the Red Menace.
So writes Susan Landau, a "cybersecurity expert" (professional fearmonger) with funding links to Big Tech and the military-industrial complex, at least. Landau warns that the same Russians whose interference in the 2016 presidential election was never conclusively proven are burrowing further into American society, emboldened by the absence of a decisive response to their prior meddling. 
Perhaps realizing that Americans are running low on fear – twenty years fighting a losing War on Terror have inured us to the threat of jihad, and it was only through appeals to Cold War-era pop culture that our Russophobia was so easily resuscitated – Landau plays dirty with the one card left in her propagandist's deck. The Russians aren't just targeting our "civil society" organizations; they want our boy scouts. 
Such allegations are calculated for maximum emotional impact. Even the most avowedly liberal American parents feel a twinge of discomfort at the rapid pace of social change over the last decade, and the scouts – no longer boy scouts in our brave new world – have been ground zero for much of this change. America has morphed from a society that guardedly accepts sexual variation into a neurotically permissive society terrified of offending members of genders not yet invented. Facebook offers the user over 70 gender options, an all-you-can-be buffet of identity politics. To question this paradigm is considered intolerant.
By linking the gender-neutral Scouts with the Red Menace, Landau is offering progressive parents a "get out of bigotry free" card. It's OK to be uncomfortable with the queering of the Boy Scouts, as long as the Russians are behind it!
Almost exactly a year ago, she wrote a piece for Foreign Policy warning that the Russians were plotting an assault on our cherished civil institutions and that should they succeed in infiltrating them, they might…cause us to lose trust in our government! That threat clearly didn't galvanize the Resistance, because this year, she's kicking things up a notch: it's now "extremely likely" that Russians are targeting civil society groups, which are the only thing standing between us and abject barbarism. 
Landau has no proof that Russians have captured our institutions, as gay scoutmasters or otherwise, but she won't let that stand in the way of a good story. Lacking Russian examples, she claims Facebook turned a German town into refugee-attacking hatemongers and points to a spoofed text sent to undocumented supporters of Texas senate candidate Beto O'Rourke as something Russia "could" do. In an effort to bridge these logical chasms, she links to a Brookings Institute report that depicts Russian use of US social media platforms in terms normally used to describe thermonuclear war ("An attack on western critical infrastructure seems inevitable"). 
Like the January 2017 "Intelligence Community Assessment" from which she derives her certainty that Russians are infiltrating civil society organizations, Landau's article treats Russian interference in the 2018 election as a foregone conclusion despite the lack of evidence, pointing to Microsoft's claim that Russia "hacked" two conservative think tanks and two Democratic senate campaigns as proof that Putin has "our democracy" by the throat yet again.
Coverage of Microsoft's "discovery" reads like a press release for its new AccountGuard initiative, seemingly designed to profit off candidates' fears of Russian meddling while offering no proof of actual Russian involvement. The company also called for greater cooperation between corporations and the government, though as the first eager collaborator with the NSA's Orwellian PRISM program way back in 2007, Microsoft could hardly cooperate any more than it already has.
The most disturbing outgrowth of the entire Russian bot narrative is the adoption of "sowing discord" as a new social sin, a crime worthy of de-platforming citizens from social media - or worse. The phrase is relatively new to the American lexicon, but one finds it in authoritarian countries like Saudi Arabia or Kazakhstan, where it is used as a catch-all charge to imprison journalists and activists whose work inconveniences the regime. 
With McCarthyite organizations like PropOrNot collaborating with the mainstream media to smear independent journalists as useful idiots and traitors, the US doesn't need Russians to sow discord. Years of dishonest divide-and-conquer media narratives have completely alienated us from our fellow man. Nothing - not even the threat of Boris and Natasha filling our children's heads with gender theory around the campfire - can rescue our national solidarity. 2016's status-quo candidate, Hillary Clinton, said as much when she denounced half the electorate as a "basket of deplorables" - and conservatives took that ball and ran with it, denouncing the Left as mentally ill "snowflakes" and violent Antifa goons.
As if Big Tech's censorship wasn't onerous enough, Landau implores Americans to censor themselves online so as not to contribute to the Russian discord-sowing operation. It's the same line we were fed when the bogeyman was Islamic terrorism: They hate us for our freedom! So we're going to take away your freedom in the hope they'll go away! Or, in her words, "It's time for Americans to change their behavior." We're supposed to keep our politics to ourselves, lest it get back to Putin that American civilization has its discontents.
Landau is right about one thing. It reflects poorly on American society that all that is needed to bring the whole house of cards down is for a few well-placed "wrongthink" social media posts to go viral. But this is less the fault of Russia than of America's homegrown oligarchs, who have exploited the people so thoroughly that even the robust psychological defense mechanisms we're taught as children to combat cognitive dissonance can only keep reality at bay for so long. Everyone has their breaking point, and America's is fast approaching. Blame-the-Russians propaganda is the last gasp of an empire in decline, and even propagandists like Landau don't believe it anymore. A propagandist with no audience is just a liar.
Add a comment
Details
While Big Tech is under much-deserved scrutiny for its monopolistic control over our online lives, one popular site often escapes criticism. Perhaps because its founder is merely a millionaire among billionaires; perhaps because it masquerades in scholarly drag as an "encyclopedia;" perhaps because journalists and researchers have become so lazy they cannot live without it; Wikipedia rarely comes in for the kind of criticism directed at Google, Facebook, and Twitter. This oversight is a big mistake. Wikipedia paints itself as a crowdsourced knowledge utopia, a beautiful democratic experiment allowing everyone with internet access to contribute to an egalitarian consensus-reality. Unfortunately, when something sounds too good to be true, it usually isn't. Not only is Wikipedia a mouthpiece for the Anglo-American ruling class - it's also a tool of character assassination deployed against anti-establishment figures. Increasingly controlled by a group of ideologically-motivated editors, Wikipedia has become little more than a tool for disseminating neoliberal imperialist propaganda and destroying the reputations of those who resist the status quo.
Progressive Radio Network has been investigating the "real" Wikipedia for months. My latest contribution is here, and more than a dozen articles on the subject are available on the PRN website, including this excellent piece by Richard Gale. Please send them to friends and family you suspect of being Wikipedophiles, especially if they're journalists, professors, or otherwise involved in shaping public opinion. It's not too late to get help.
(edit: just added another piece. Seriously if you need more evidence to quit relying on Wikipedia for your facts fix, I can't help you. Wikipedia is great for looking up the population numbers for Hanoi, or the birthday of David Bowie, but terrible for anything remotely controversial. As goes Croatia so goes the world.)
Add a comment